First, a brief comparison of the history of the Gilded Age and The New Gilded Age
The Gilded Age
The Gilded Age was from the 1870s to about 1900. The term was coined by writer Mark Twain in The Gilded Age: A Tale of Today (1873), which satirized an era of serious social problems masked by a thin gold gilding.
The Gilded Age was an era of rapid economic growth, especially in the North and West. As American wages were much higher than those in Europe, especially for skilled workers, the period saw an influx of millions of European immigrants. The rapid expansion of industrialization led to real wage growth of 60% between 1860 and 1890, despite the ever-increasing labor force. However, the Gilded Age was also an era of abject poverty and inequality as millions of immigrants—many from impoverished European nations—poured into the United States, and wealth became highly concentrated.
The dominant issues were cultural (especially regarding prohibition, education and ethnic racial groups), and economic (tariffs and money supply). With the rapid growth of cities, political machines increasingly took control of urban politics. Unions crusaded for the 8-hour working day and the abolition of child labor; middle class reformers demanded civil service reform, prohibition, and women's suffrage. Local governments built schools and hospitals, while private schools and hospitals were founded by local philanthropists. Numerous religious denominations were growing in membership and wealth; they expanded their missionary activity to the world arena. Catholics and Lutherans set up parochial schools and the larger denominations set up many colleges and hospitals.
The New Gilded Age
"For the first time since record keeping began a century ago, 10 percent of Americans take in more than half the country's income"  Huffington Post
In the last 40 years, the income of the top 1 percent of Americans has quadrupled while incomes for everyone else has stagnated.  Billionaires such as the Koch Brothers,  George Soros and Michael Bloomberg, empowered by the Supreme Court, spend fortunes to influence politics, just as J.P. Morgan and California railroad magnates once did.  Study after study shows that we are in the midst of a new Gilded Age, in which a gold-plated gap between the richest and the rest of us risks collapsing the American ideal of fair play and democracy itself.  The factors which describe the second Gilded Age:
Globalization – downward pressure on wages by shipping jobs overseas or importing cheap labor here.
Technology – demand for skilled workers which is eliminating formerly well paying manufacturing jobs.
Financialization of the economy gives advantages to those who control and manage money, credit, insurance and real estate.
High unemployment – decline of labor unions
The intention of this post; however, is to appreciate the beauty made possible by the wealth of the past and present Gilded Age.  So against a backdrop of similar social and economic issues the intricate Gilded Age style is back in fashion.  Here are some indications.  In researching the New Gilded Age I found out that Julian Fellowes, creator of Downton Abbey, has moved to New York to work on his next project which is an American period drama set in gilded age Manhattan and focuses on the wealthy and their social lives in New York in the 19th Century.
Recent activity involving the restoration of Gilded Age Treasures due to the interest in the style.
Fowler and Wells Restaurant in the Beekman Atrium.
According to Randy Gerner, Architect of the Beekman Restaurant by Tom Calicchio and Keith McNally; "I think New Yorkers are tired of glass skyscrapers that offer nothing but bland reflections.  There is a longing for beautiful ornamentation."  The restaurant design was inspired by the property's history.  Collicchio says, "The building is spectacular.  That is what sold me.  I want this.  I want to be here.  It's really special."  Even the menu is bringing back dishes such as Lobster Thermidor and Beef Wellington.  The restaurant is listed as one of New York City's 25 most anticipated Winter/Spring restaurants.
The Atrium of the Beekman prior to renovation.
The restaurant is part of the important restoration of the Gilded Age Beekman Hotel adding  47 story condo Residences in a lot immediately behind the ornate Temple Court Building.  The Beekman Hotel was purchased for $64 million.  The Hotel has 290 rooms.  Too bad the condos are not complimentary to the Temple Court Building.
Another Project is the San Francisco Palace Hotel established in 1875 and reinvented in 2015.
Hidden inside the New York Palace Hotel is Rarities, an ultra-exclusive reservation only bar with 25 guests allowed at any time.
The New York Times featured Rarities in an article about reviving the Gilded Age in New York City.
For today's masters of the universe, the cellar includes genuine Gilded Age wines and cognac at $3,120 a glass.
The Campbell Apartment decorated in Florentine Renaissance is a cocktail lounge which was used by Mad Men.  If Joan had a favorite watering hole, it would be this intimate, red-hued lounge in an out-of-the-way part of the sprawling Grand Central Station.
Once the office of 1920s tycoon John W. Campbell, the space with a stunning 25-foot high leaded glass window, huge limestone fireplace, and an intricately painted beamed ceiling has been painstakingly restored by expert craftsmen to provide a glamorous backdrop for a mid-day or after-work drink.
The Down Town Association
The Down Town Association is a member owned social club dedicated to providing members and guests with the finest hospitality. The Association was the first club established in Lower Manhattan and  is the fifth oldest club in New York.
A New York City Landmark, the Down Town Association's Clubhouse is one of New York's finest examples of Romanesque Revival design as well as the second oldest purpose built club building in the United States.
Check out other Classical Addiction posts on the Gilded Age.  Beaux-Arts Architecture of the Gilded Age, A National Treasure of the Gilded Age – Vizcaya
Beauty of the New Gilded Age
How about starting with Trump Tower, Donald and Melania's Penthouse – definitely gilded
I do love mirrored panels with ornament.
Le Palais Royal
The Promised Land, Oprah Winfrey Home
Most expensive rental – Secret Lives of the Rich and Famous
Celine Dion Canada Mansion
Tyler Perry Atlanta Mansion
Queen Sophie Anne Mansion
Enchanted Home– Blog and Shop The blog started with the design and construction of this beautiful home and has evolved with a shop offering the beautiful things she loves and used in her home.  Check it out.  Tina, is now building a second home and is sharing lots of great sources and ideas.
Beaux-Arts Classic Products New Gilded Age Project in Potomac, Maryland used our products, ornamentation and design services and decorative painting.  Montgomery County is one of the wealthiest counties in the US.
Salon (photo taken prior to window treatment installation)
Master Bedroom
Powder Room
Foyer Arabesque Wall Panels
Decorators Supply is a manufacturer of an extensive array of architectural carvings, mouldings, ceilings and ceiling ornaments for the creators of today's Gilded Age masterpieces.  Visit them on Houzz to see their gallery of work.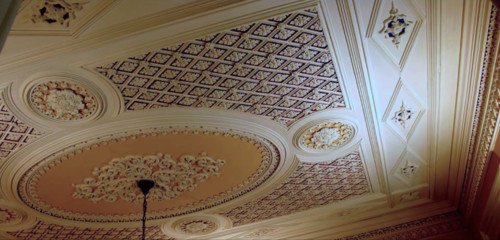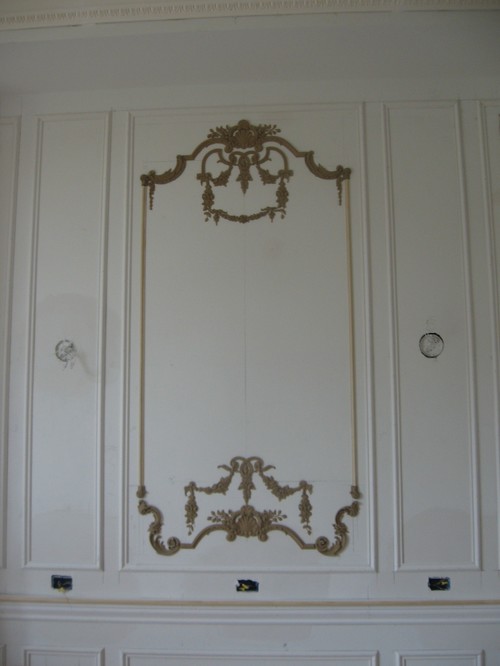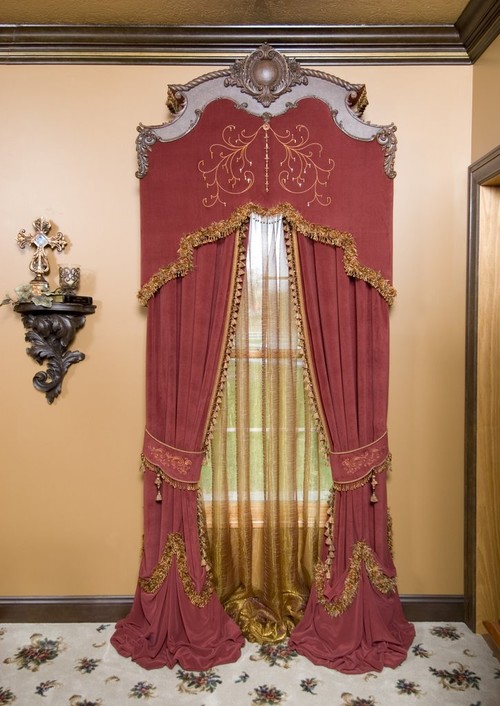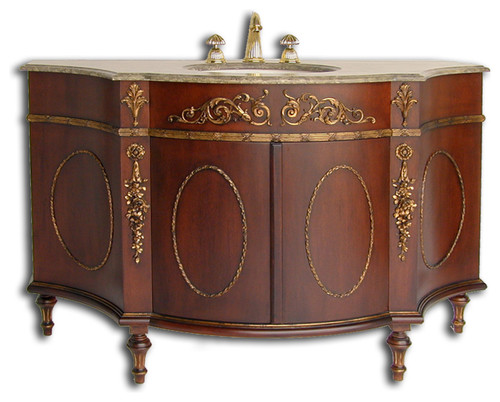 The earliest examples of Egg and Dart Moulding were found in Ancient Greek architecture.  It is comprised of an egg which represents a shield and dart for the spear.
It is found at the top of Ionic Capitals.
The Egg and Dart is a great molding for so many applications.  The inspiration to write about this style molding was this month's Architectural Digest featuring Timothy Corrigan's elegant Paris apartment.  Shown below the egg and dart painted gold really stands out from all the ornament in the room.
Adding the egg and dart molding below the cornice creates a frieze area.  In interiors, the frieze of a room is the section of wall above the picture rail and under the crown moldings or cornice. You can add an egg and dart molding with or without a crown molding.
Here are some frieze inspiration images.
Lincrusta Wallpaper
Frieze without any embellishment.  Obviously these are very grand rooms.  Just adding a molding can add so much to a room.
Exterior Frieze with Lambs Tongue and Egg and Dart
Grobe Villa, Prague – Frieze detail
Harewood House – Robert Adam
St. Luke's Mission of Mercy – Frieze Detail with Egg and Dart and Lambs Tongue moulding
Decorative Imaging Frieze Designs
Neoclassic Frieze Wallpaper by Decorative Imagining
Some ideas for adding egg and dart moulding.
Cabinet Details
Consider adding egg and dart moulding to basic cabinets; such as this Home Depot bathroom vanity.
Water Creation Madison – This basic panel would lend itself to adding egg and dart moulding.  It would look great on the drawer as well.
These Martha Stewart Kitchen cabinets available from Home Depot would be transformed with the addition of egg and dart moulding.
Another great application would be to add egg and dart moulding to board and batten wainscoting.
Egg and Dart Moulding and Lambs Tongue I used for the column pedestals to my 'Drawing Room'.
Great choice for panels
Wimpole Hall – Drawing Room Fireplace with Egg and Dart detail
Beaux-Arts  recently added the Lambs Tongue style molding to the Louis XIV decorative grille collection.
Pearlworks Architectural Details is a good source for egg and dart molding.   They are the only manufacturer of hybrid decorative moldings in the world.  This innovative process combines Hardwood and resin castings together creating a unique molding with twice the detail at half the price of machine wood carvings.
Nice to see the egg and dart finished and installed on this handsome cabinet.
More egg and dart mouldings from Pearlworks.
Gorgeous Versailles Panels from their Castle Collection inspired by the Palace of Versailles in France.
White River has an excellent collection of Egg and Dart Moldings.  Check out their website as they offer mouldings, corbels and more.  Their products are available in hardwoods, flexible mouldings and MDF mouldings.  They also offer design services.  Their gallery is filled with amazing installations.
Happy Easter with the most beautiful classical Faberge Egg.