It is wonderful to see the expanding trend toward classically inspired designs for walls, furniture, decor and accessories.
Creative guru Andreas Lackner (Creative Director, perfectprops ) is the latest designer in a genius series of creatively inspiring reworks at the Hotel Altstadt Vienna. He was given a couple of rooms at the Hotel Altstadt Vienna in hip Spittelberg, the artistic "SoHo" of Vienna's 7th district with instructions to embrace the hotel's philosophy of familiarity, comfort and above all, authenticity. Here is his fantastic classical improvisation.
Lackner was  drawn to the view from one of the windows – a view that ushered a fabulously imaginative take on times-past complete with an edge of rough-lux and a touch of sheer opulence.
"The old church tower with its weathered facade exudes something of the old Vienna which is no longer so easy to find today".  "The muted colors – from beige to concrete – are based on those of the surrounding facades", says Lackner, and "concrete deliberately creates a break to the cozy ambiance".
Stucco panels and wall coverings, based on photos of the church façade, frame a sultry, interior combo of brown & taupe, while gold, bronze and silver shine up against a stunningly elegant black stained parquet flooring.  Large bold prints by artist Josef Fischnaller complete the scene of this beautifully distorted concept of a tale of Vienna in times past, cleverly inspired by the weathered church tower.
Not sure about the weathered stucco……
More Classical Improvisations.
Ashford Castle spa, County Mayo- IRELAND. The spa's indoor pool, which features a mural by ceramic artist Jane du Rand.
19th Century Chapel Home – Located in Manhattan's Central Park West neighborhood, this condominium has the glamour of the recently renovated St. Patrick's Cathedral
Four Seasons Hotel, Florence, Italy
Gerard Butler Loft, New York City
After it was first created in 1978 for the Palazzo dei Diamanti in Ferrara, the Proust armchair became a historic and iconic symbol of twentieth century furniture design. Just a couple of years ago, designer Alessandro Mendini helped design Proust Geometrica for Cappellini.  This chair is$14,880.
Exterior Proust Arm Chair in white from YLiving  $1449.   Cast in polypropylene.
Frontgate
Neoclassic Collection Tray Table
I would design my bedroom around this gorgeous duvet.
Wisteria offers some very nice classical improvisations.
Medieval Mirrored Tray
One of my favorite classical improvisations Beaux-Arts Classic Products recessed chandelier.
The 2016 Color of the Year  is what some would call a colorless color: white or, more specifically, shades of off-white. Benjamin Moore and Glidden have made off-white hues their "Color of the Year" for 2016.  Here are the four major paint brands' color picks.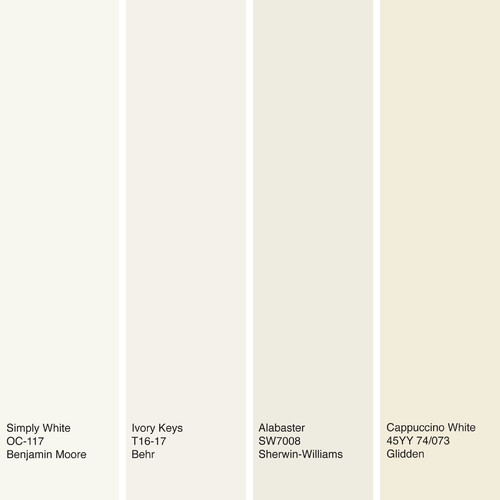 White is a perfect choice for a classically designed space.  Ornament and wall panels are classic in white.
The white ornament embellished ceiling and walls are all you need in this beautiful room.
Beaux-Arts
Victorian
decorative trim for recessed lighting is perfect in our white finish for the most common ceiling color, flat white.  White integrates wonderfully with the new white LED retrofits.
Lovers of  classically designed spaces add ornamentation in white to your white walls.  Transforming a 'wall' by adding ornament can be more thrilling than the transformation with paint.   We have been working on the entrance to our dining room.  We ordered these amazing fish scale pilasters from Decorators Supply in plaster.
I am not ready to show them installed as we are putting the finishing touches on the entrance header. For the header we chose this handsome pair of griffins also from Decorators Supply and Louis XVI Urn with Flames.
Louis XVI Urn With Flames, 6″H x 11-3/4″W x 1/2″ Relief.  The urn has more relief than the griffins but I don't mind that.
The griffins are shown in the finish I have chosen for my entrance foyer,  Benjamin Moore Cream Froth with my favorite aging glaze using Cal Tint Raw Umber which looks great with my tile.  I have also used it on my fireplace.
Pantone's Color Of the Year does not come out until December.  In the meantime,  Sherwin-Williams and Behr which include white in their 2016 color trend forecasts, also offer a sophisticated palette from dramatic and bold to monochromatic.  Their colorists take into consideration life styles such as the evolution of industrial design, the increasing time spent with technology and creating spaces that are soothing places to recharge and unplug.
"Our 2016 Trends address the importance of color in constructing stimulating environments resulting in interiors with impact, high contrast and dimensionality.
 So here are some fabulous examples of walls which stand out because of their color/colors.
Gold or Silver Leaf Walls
Not much wall surface in this bathroom and they chose the perfect finish.
Painted Gold Leaf
Gold metallic paint highlight on Lincrusta wallcovering
Black – Dramatic and elegant
A beautiful Gray Faux Finish is a perfect backdrop for the accessories and furnishings.
Neutral Griege
Hand painted Lusterstone
Love this color